Wilmington Vacation Homes has many accommodations perfect for your next family vacation or reunion. Whether you're looking for a multi-bedroom home to share with just the kids, or multiple adjoining apartments and flats to bring the entire extended family together — we have the perfect space for you.
Accommodations for Families Looking to Stay Together
We offer several 3-bedroom properties that can fit your family, allowing everyone to stay together while having adequate space for family fun and games.
Some of our 3-bedroom properties are:
Cozy Blue Bungalow
The Palm
Greenfield Gathering Place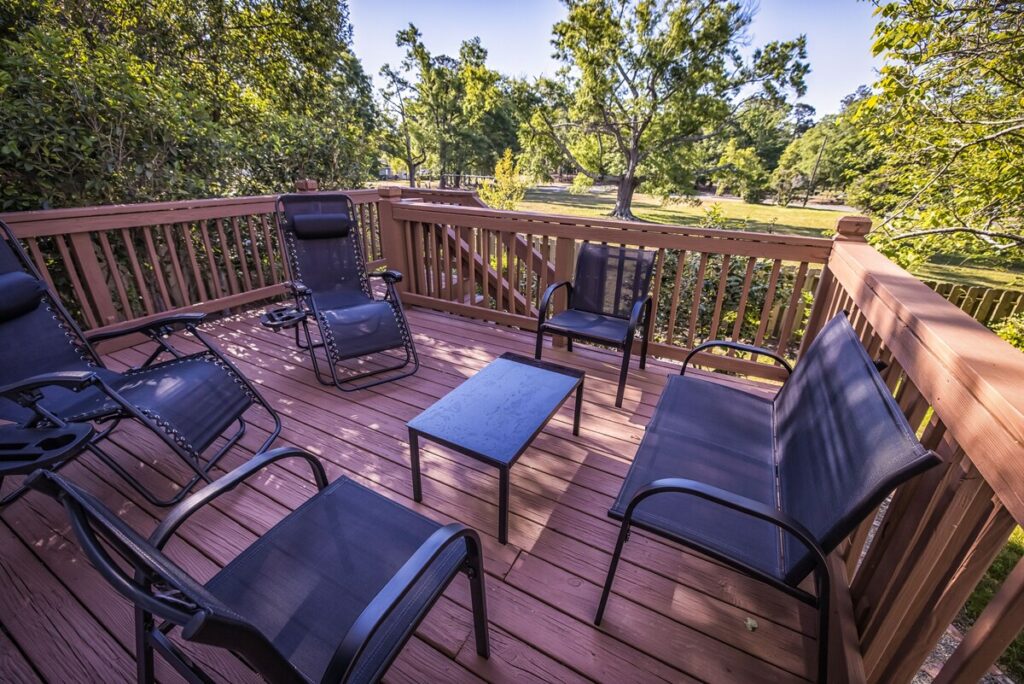 Accommodations for Extended Family Gatherings
If you're in need of a central location to accommodate a large extended family gathering, check out our Front St. Condos. There are 5 separate one-bedroom, one-bathroom apartments in the building, each with its own private parking spot — almost unheard of in Downtown Wilmington! There are several spacious common areas that guests can share to socialize, such as the large wrap-around front porch, the second-story balcony, and a shady garden lounge.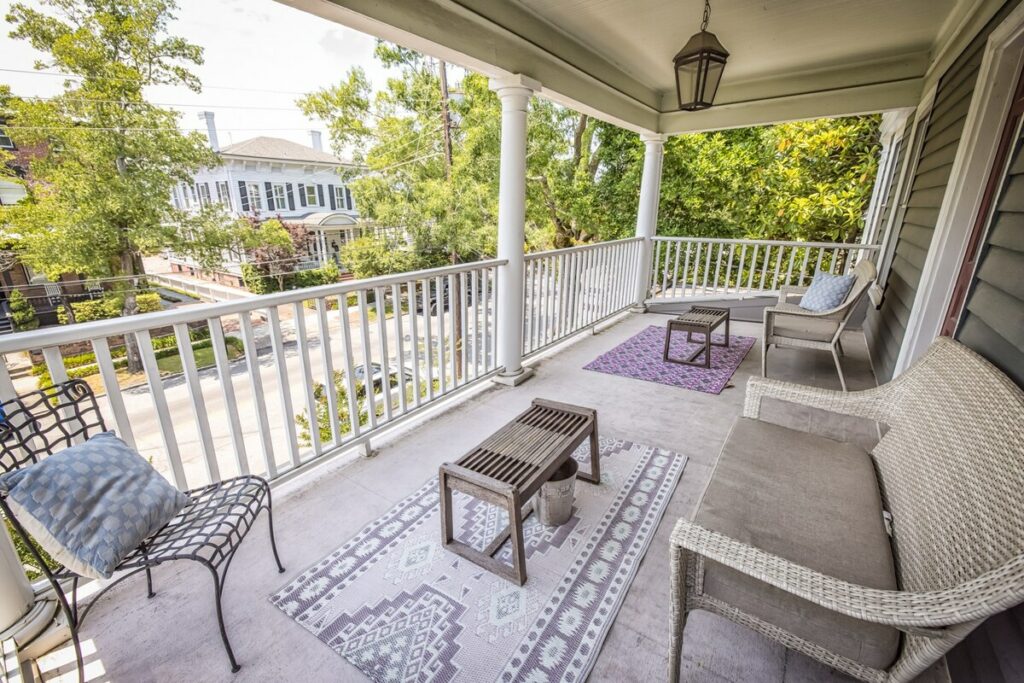 Units available at this property include:
You can read more about the Front Street Condos in our latest blog.
Some families prefer to have a little more space so that everyone can explore on their own and come together for meals and activities. For these families, we can provide a variety of apartments that are near one another but not too close.
Here are some of our duplexes and neighboring properties:
Peaceful Downtown Escape & Historic Downtown Duplex (neighbors The Palm)
Garden District Flat & N'awlins House
Property Highlight: The Garden Homes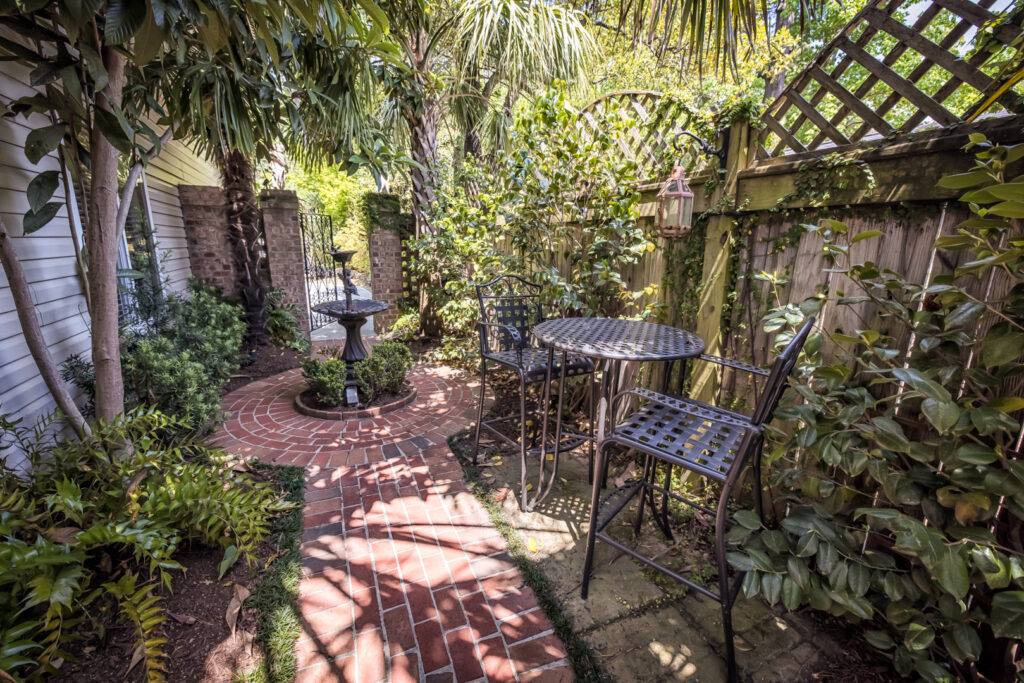 If your family reunion is a little smaller, we have several side-by-side duplexes like the Garden Homes. The garden homes include Ada's Midtown Garden & the Relaxing Zen Garden.
Each unit is a 2-bedroom, 1-bathroom home accommodating up to 4 people. This relaxing duplex has a lovely yard with a stone patio, water features, and beautiful plants and flowers. Located in central Wilmington, the Garden Home is only moments from shopping, movie theaters, the bike trail, and a grocery store, and is located conveniently in between Wrightsville Beach and Downtown.
Discounts are available for multiple unit reservations.