If you have kids, you know that trampoline parks have become all the rage. There are two great spots in Wilmington, each constantly improving, updating, and adding new features, but which trampoline park should you take the kiddos?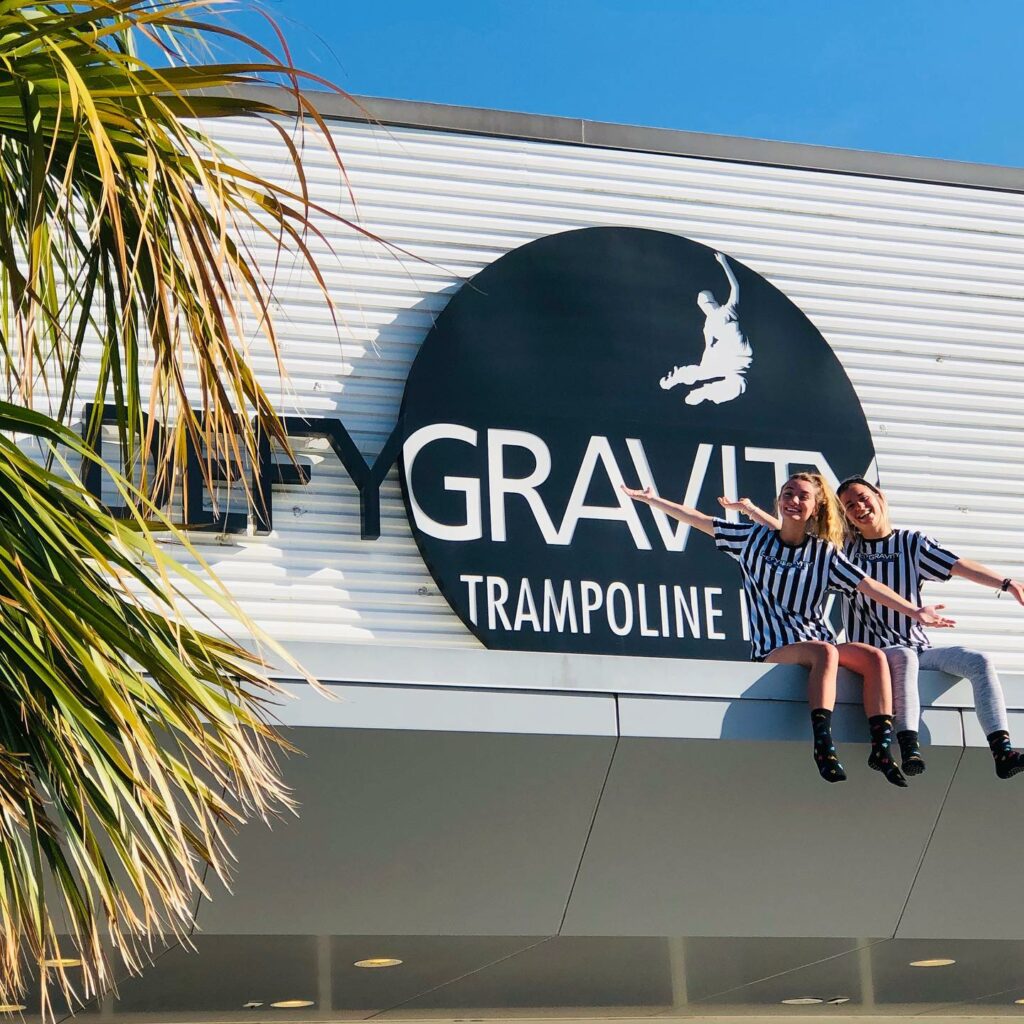 6431 Market St, Wilmington, NC 28405
DEFY is an older park, with great fun still to be had. The park has two rooms with special trampolines that are made for bouncing off the trampoline and running vertically up the Tramp Wall. They have supervision and video tutorials that explain how to get some serious air!
The attractions here include Basketball, Battle Beams, Extreme Dodgeball, High-End Air Track, Kid Jump, Ninja Course, Open Jump, Parkour, Stunt Fall, Trapeze and Aerial Silks, Wall Tramp, and Zip Line.
The Open Course is comprised of a platform with many smaller trampolines, so you can bounce across the entire room.
DEFY has a basketball court with a gymnast floor, which allows kids to slam dunk and do tricks. There is plenty of space to play games, and DEFY has hosted coordinated games. Even if your kid is there alone, they can join a team and make friends.
There are also lots of foam pits to run and jump or fall into under the tight ropes and platforms. The Ninja Course, which is a large and difficult obstacle course over a giant foam pit, is a lot of fun!
At the time of this publication, passes start at $14 for 90 minutes. Purchasing tickets online in advance is recommended, but walk-ins are welcome. You can get the most up-to-date ticketing info on their website.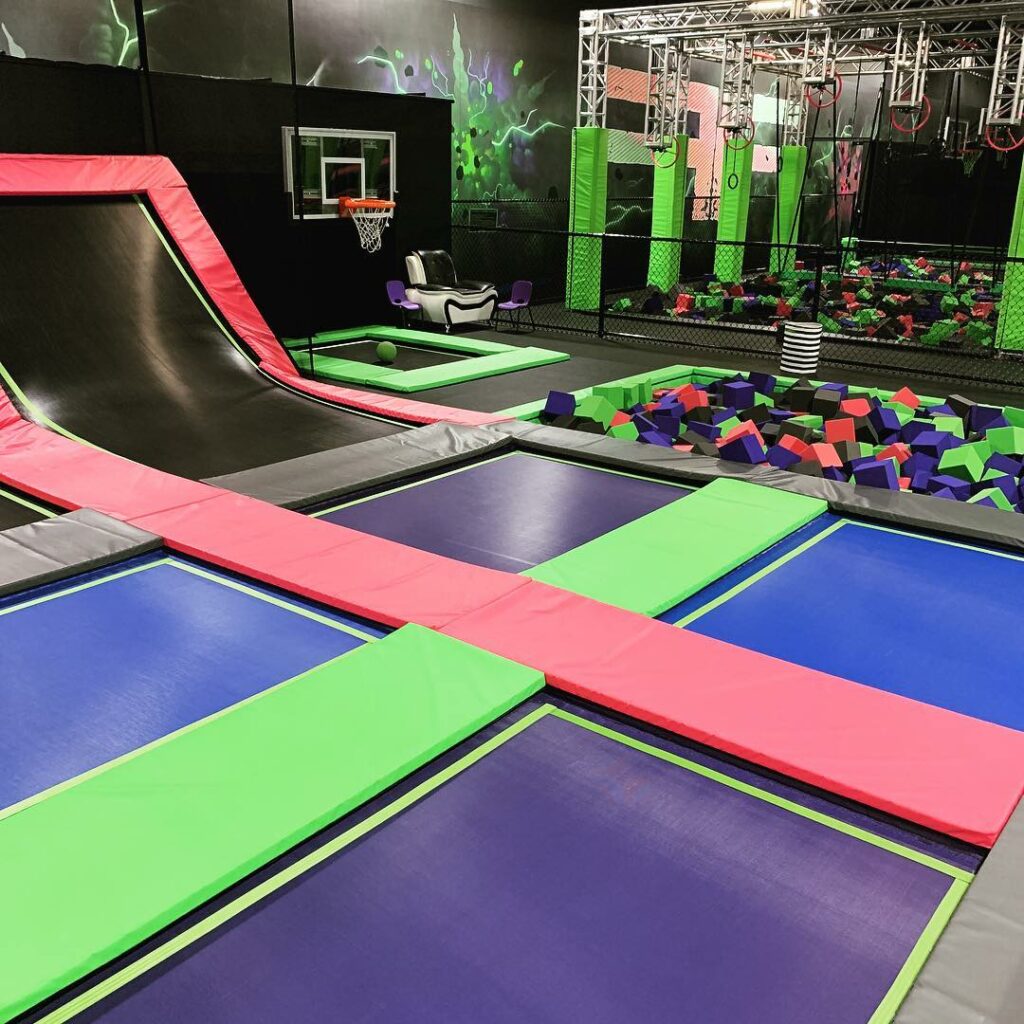 830 Inspiration Drive, Wilmington, NC 28405
Flip N Fly is located in the Mayfaire Shopping Center, so there is a lot to do around the trampoline park as well. Get a treat from Cinnaholic, which has plant-based, dairy- and egg-free desserts and treats. Fly N Fly is also located near the Regal Mayfaire Cinema, which has super comfortable reclining seats — you can really make a whole day of it!
Attractions here include Freestyle Court, Air Track, Kids Court, Professional Ninja Course, Battle Beam, Slack Line (tight rope), Jump Hoops, Dodgeball, Aerial Silks and Lyra, Olympic Trampolines, Foam Pits, Trapeze, Swing, Stunt Air Bag, Arcade, and the café.
We find that the trampolines at Flip N Fly have more spring and bounce better. There are more extra long trampolines to play on in the Air Track and Freestyle Court. There are pillars kids can jump and down from. The foam pits here are a little smaller here.
A favorite attraction here is the Battle Beam, where two people can get up and duel with a foam stick, the goal being to knock each other off into a foam pit. The high jump Olympic trampolines can allow for a little wall climbing, but it's not specifically set up for that. The trapeze bar with a platform over the foam pit is always a lot of fun.
Their Professional Ninja obstacle course is quite difficult, so it's better suited for teens and adults.
Passes for Flip N Fly start at $10 for an hour. You are also required to buy a special pair of socks for each jumper at $4. Parents who are not planning to jump don't have to pay for admission which is always a plus! Purchasing tickets online in advance is recommended, but walk-ins are welcome.
So, Which Trampoline Park Should You Choose?
They're both a lot of fun in different ways, but we boil it down to your kiddo's age: Flip N Fly has more options for younger kids, and DEFY is generally better for the older ones.
Keep up to date with all of Wilmington's best spots, go-to restaurants, and more on the blog!